Redmans - Preston Market Hall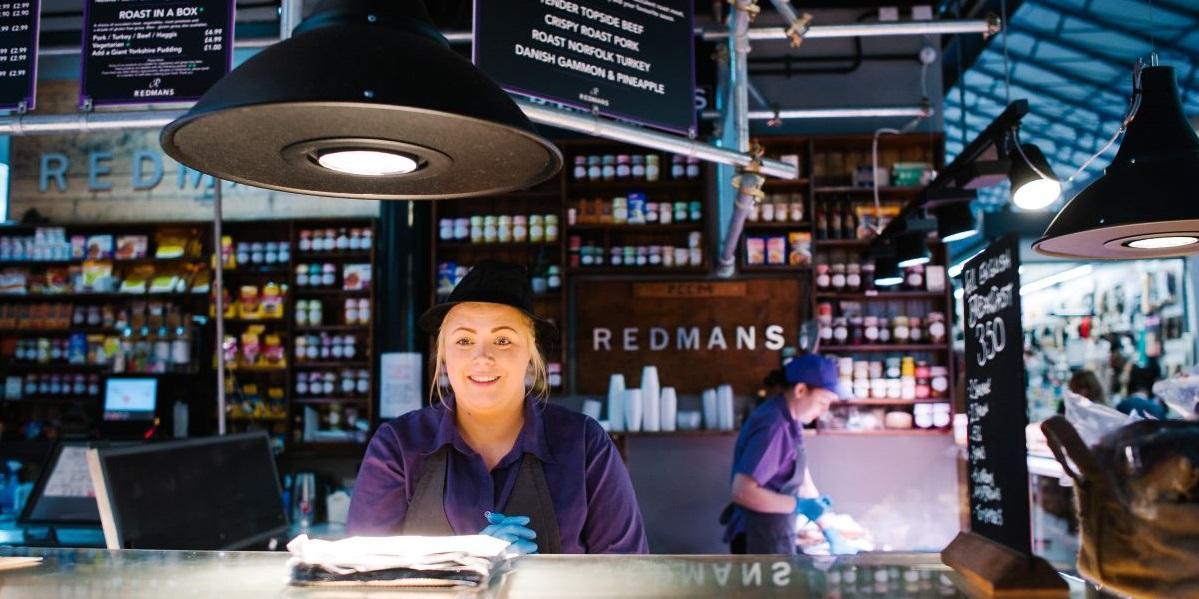 Local food to go favourite
Whether you want a quick lunch, a hot meal or something to take home for tea, Redmans has it all. Their friendly staff are happy to make you a tailor-made sandwich or you can choose from a selection of pies and cakes. There is a small seating area available if you need to rest your feet.
A stalwart of Preston Market, Redmans is a family business that has been around since 1945. Originally selling local eggs, they have expanded over the years and are now a dependable option for many occasions.
Follow on social
Trader images
Map address for Preston Markets
Preston Markets, Earl Street, Preston, PR1 2JA.