A fond farewell at Preston Markets
21 June 2023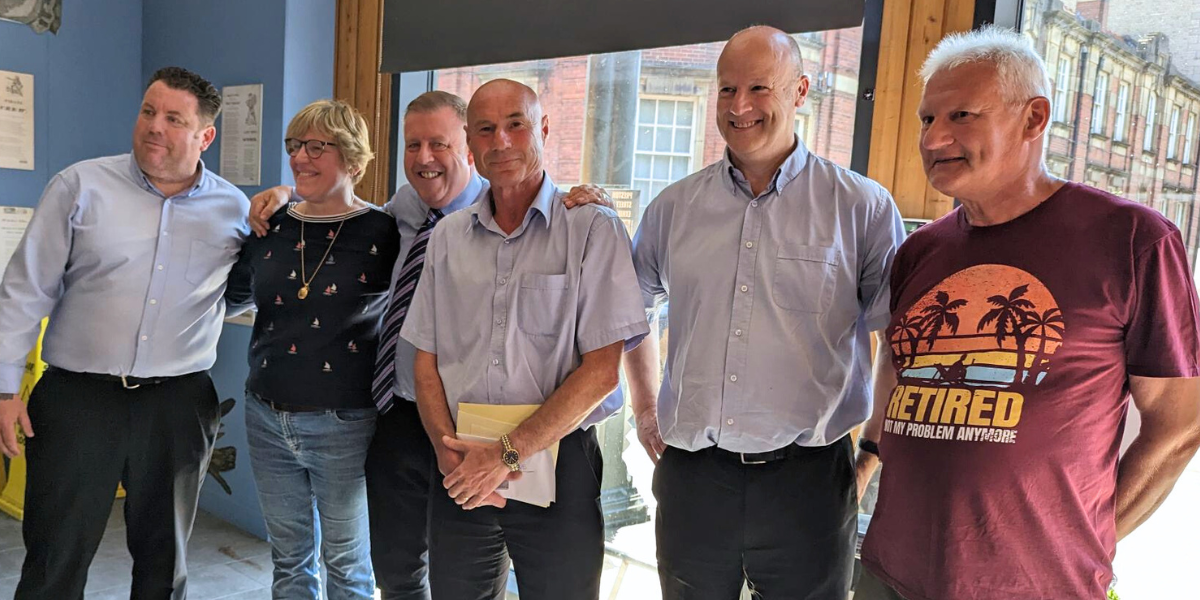 This month we must bid farewell to one of our long-serving and hard-working markets officers
Preston Markets has been the bustling and vibrant heart of Preston city centre for over a century with reliable and popular traders, providing high quality, local produce on a daily basis.
Behind the traders, stalls and events you will find a dedicated team of markets officers who ensure that a visit to Preston Markets is an enjoyable and carefree experience.
This month, however, we must bid farewell to one of our long-serving and hard-working markets officers, Steve Roberts, as he embarks on his well-deserved retirement, following 38 years of service at Preston City Council, 33 of those at Preston Markets.
Steve began in 1984 as a lifeguard at Preston's Saul Street swimming baths, just across the road from Preston Markets where he worked until they were closed in 1990. He then applied for a position as a markets officer, and never looked back.
Steve said:
"My favourite part of working at Preston Markets has been meeting new people, there are a lot of characters here, and I've made some lifelong friends too.

Right now, I'm looking forward to a long, relaxing summer and spending time with my family including my two grandchildren, whom I take on holiday every year. I can't wait to have a few lie-ins, with no more early starts to get up for. And of course, going to see my team Manchester City play at the Etihad."
Although Steve's years of knowledge and experience are priceless, we needed to find a replacement for him, and we have recruited a new markets officer. John Leeming has over a decade of experience working within local markets and is settling in well.
Welcome to the team John!
Keep up to date with Preston Markets
If you would like to find out more about Preston Markets you can follow us on Instagram - Preston Markets, Facebook - Preston Markets and Twitter - Preston Markets.
Fancy becoming a trader
If you are thinking of expanding your business, find out how you can trade at Preston Markets.
Map address for Preston Markets
Preston Markets, Earl Street, Preston, PR1 2JA.