Celebrating a Spectacular Summer at Preston Markets
14 September 2023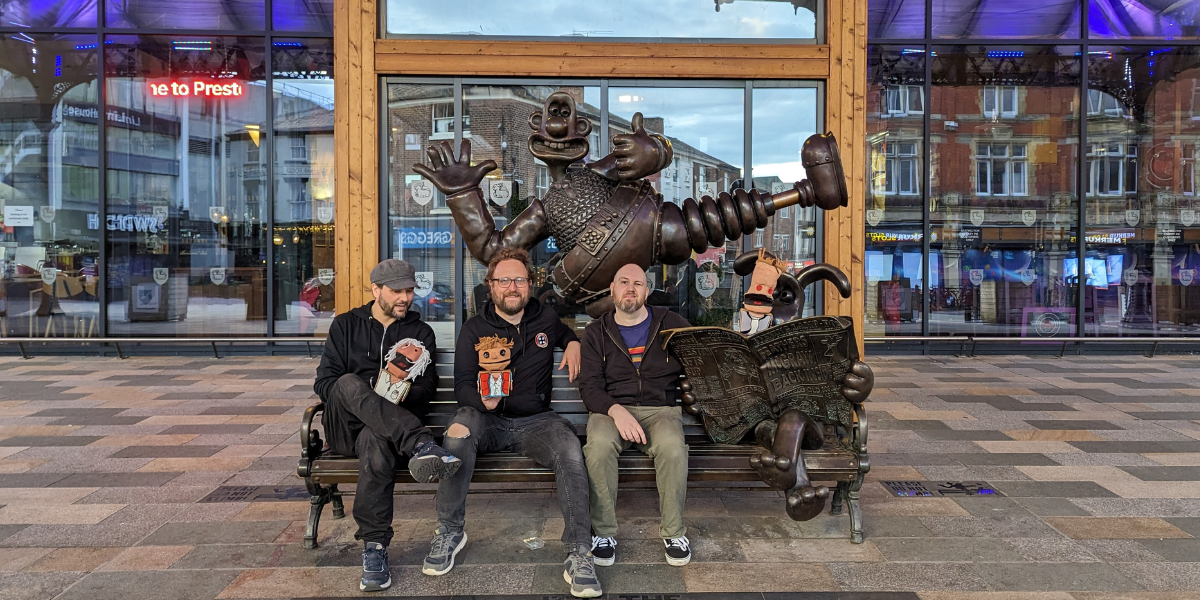 What an incredible summer we've had at Preston Markets. Did you attend any of our fantastic summer events?
See if you can spot yourself in these Preston Markets, summer events highlights.
A step back in time
The Jive Aces kicked off our summer events schedule, lifting our spirits with their quality performance of swinging classics from the 40s and 50s.
As talented swing and jive dancers began to arrive, dressed to the nines in vintage attire we knew we were in for a treat. Our classic, Victorian canopy and the setting summer sun came into their own as 'golden hour' hit creating the perfect atmosphere, transporting us back to a bygone era.
Best of Preston
Next, we had 'Best of Preston' showcasing some amazing local talent from solo singers and songwriters to spoken word performers and pianists. Don't miss The Best of The Best of Preston later on this year at The MET (use the code MET10 to get 10% off the ticket price).
For tickets visit Eventbrite - Best of Preston. To find out what other events are taking place at The MET, see Visit Preston - The MET.
Native Breeds Visit Preston
Leo and Nirvana were very well-behaved sheep despite the windy conditions. We learned all about native breeds and the history of commoning in England, from the Foundation for Common Land and Rare Breeds Survival Trust. Our visitors were joined by local knitting group The Knit and Purl Jam who demonstrated hand spinning with real wool along with a few of their knitted Aardman creations.
To find out more about the knitting group visit Facebook - The Knit and Purl Jam.
Little Brass
New Orleans style, wandering three-piece band, Little Brass were a delight, and they even learned the Wallace and Gromit theme tune for us.
Bubbles, puppets, vinyl and vibes
An incredible summer's day filled with exceptional events. Paris Bubbles returned to Preston Markets with a series of outstanding bubble performances, alongside our regular record and CD fair. Later in the evening the Pop-Up Puppet Cinema had us in hysterics with their unique parody puppet performances of classic films followed by live music from indie and rock covers band, Supersonic Kicks at The Orchard.
Wonky Olympics
Fun for the little ones with sock-shotput, paper plate discus, chopstick javelin and more.
Too Cool for School
School dinner ladies Rita and Frida popped by to cause some chaos and we also received a visit from PE teachers Mr Stretch and Mr Armstrong to make sure everyone was ready for the return to school.
Future events
Still to come... we have the International Market returning to Preston Flag Market at the end of September and keep your eye out for our Christmas events schedule where we will see the return of our popular, free Santa's grotto. Bring the little ones to meet Santa and pick up a free gift.
Follow us on social
If you would like to find out more about Preston Markets you can follow us on Preston Markets - Instagram, Facebook - Preston Markets and Twitter - Preston Markets.
If you would like to trade at Preston Markets please visit Preston City Council - become a trader.
Map address for Preston Markets
Preston Markets, Earl Street, Preston, PR1 2JA.