Established Preston Market traders open second stall
1 March 2023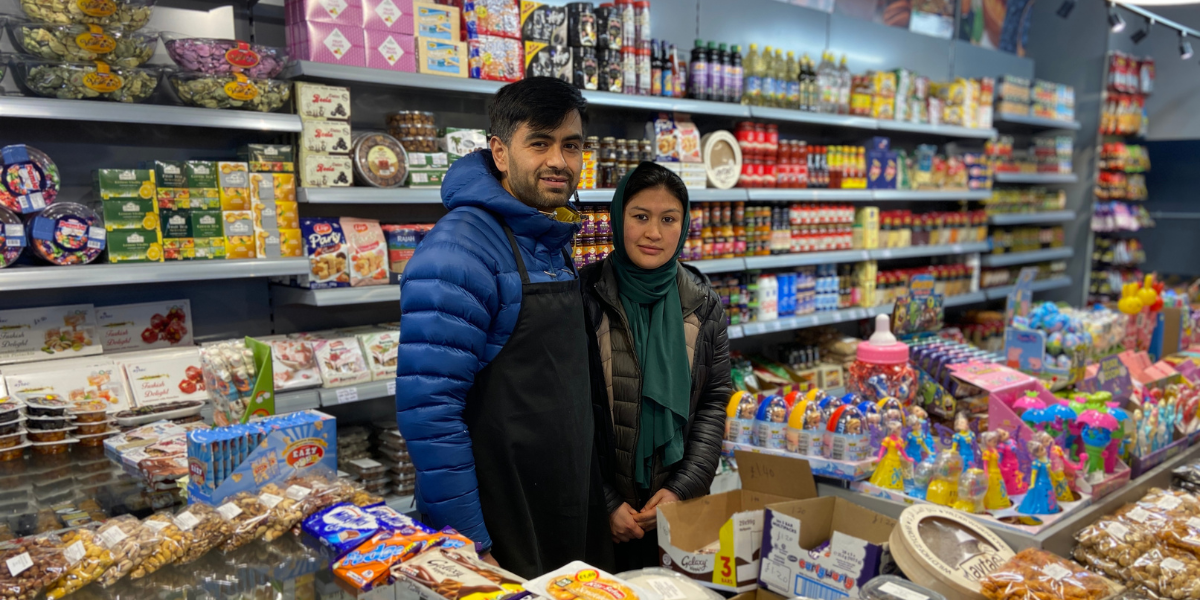 With successful fruit and veg stall, Superveg, already well established at Preston Markets since 2005, traders Jack and Satara Azizi decided to take on a new challenge.
In December 2022 Jack and Satara opened a second stall within Preston Market Hall.
Y and S Sweets and Nuts sells a wide variety of world foods from seeds, nuts, dried fruit, pulses and Indian spices, to honeycomb, Halal sweets and kitchen staples such as pasta, passata, cooking oils and much more.
Around 90% of their produce is imported from abroad including sought after goji berries and chai seeds from Afghanistan and authentic Turkish treats such as Baklawa and Turkish delight.
Jack, Preston Market trader and owner of Superveg and Y and S Sweets and nuts, said:
"We were already selling some nuts, dried fruits and spices on our original stall Superveg. These were popular, so we decided to expand and offer even more variety along with other items that were previously not available at Preston Markets.

"The different flavoured cashew nuts have been our most popular item and we were visited by a lady who came all the way from Halifax just for our honeycomb - she had never seen one like it before.

"We sell a variety of goods, some that are difficult to buy elsewhere. Customers can choose from a number of different items to use for a variety of dishes from baking, worldwide dishes and even delicious sweet treats that are a little more unusual than your normal supermarket. Come and take a look!"
Councillor Matthew Brown, Leader of the council, said:
"When the Market Hall was built, the idea was to give small businesses an opportunity to grow and flourish. It is heartening to see an established trader expand and diversify like this and it is thanks to the support of the regular, local customers and people of Preston that this is possible. I would like to wish Jack and Satara all the best with this new venture at Preston Markets."
Further information
Preston Market Hall turns five years old in March this year. You can keep up to date with all the latest information on this website and by following Instagram - @prestonmarkets, Twitter - @prestonmarkets and Facebook - @prestonmarkets.
Preston City Council actively applies and prioritises the principles of Community Wealth Building wherever applicable and appropriate. Community Wealth Building is an approach which aims to ensure the economic system builds wealth and prosperity for everyone. For more information visit Preston City Council - Community Wealth Building.
Media enquiries: Leona Bylinski, Communications and Marketing Officer, 01772 906498, l.bylinski@preston.gov.uk.
Map address for Preston Markets
Preston Markets, Earl Street, Preston, PR1 2JA.