Local produce enjoyed for more than a century at Preston Markets
19 January 2023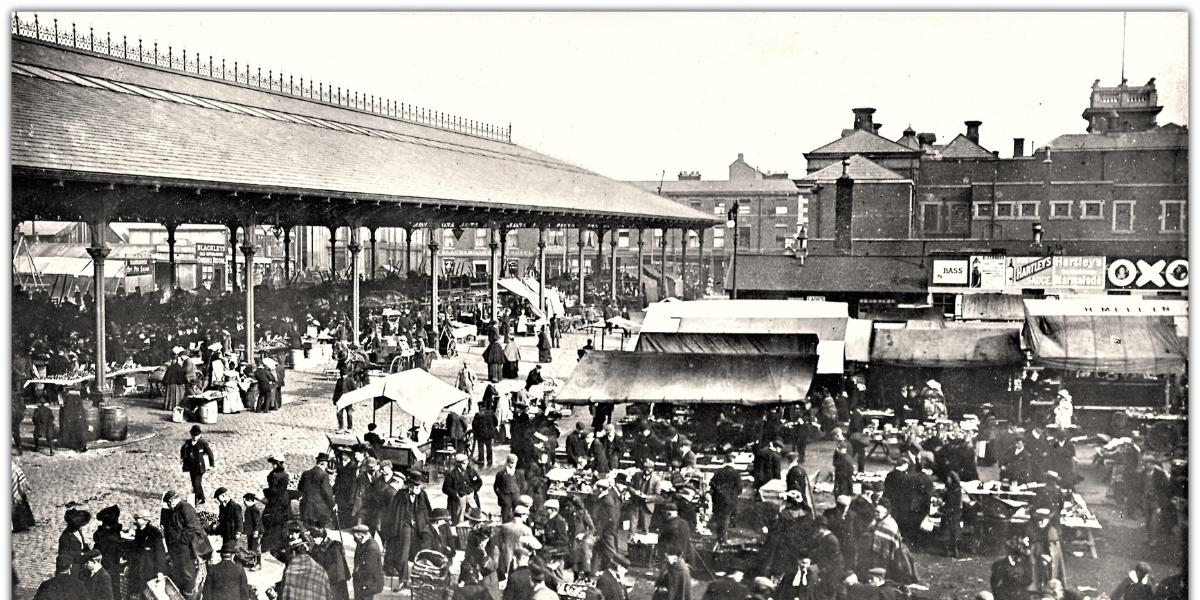 Providers of fine locally sourced Lancashire produce.
Preston Markets has been a devoted provider of locally sourced Lancashire produce for almost 150 years. The popular northern market's original Victorian canopy is still standing today after its completion in 1875 and renovation in 2018. It was expanded in 1924 to include the 'Fish Market' canopy, built to replicate the original larger canopy, and expanded again in 1970 with the addition of the brutalist, concrete Indoor Market.
This year, 2023, marks five years since the most recent development at Preston Markets, the addition of an award winning, contemporary Market Hall located within the original Victorian canopy and opened in March 2018.
The modern structure boasts a range of stalls offering locally sourced produce with quality meats, fresh seafood and a fruit and veg selection that ranges from vegetables grown within 10 miles of the Market Hall, picked and purchased on the same day, to a wide selection of fresh Caribbean and Asian foods. Cheese lovers will enjoy the specialist cheese stall with 80% locally sourced cheeses and a delicious Raclette available at the weekends.
Preston Markets has a selection of eateries which use this local, fresh produce to create their delicious menus. From mouth-watering smash burgers, fries and bao buns to a tasty, traditional, Preston butter pie. Flavoursome, homemade curries, freshly made sandwiches and much more. Grab your food to go or meet with friends - you can even eat your market-bought meal in the cosy craft ale bar, The Orchard, where you can relax and watch the world go by.
Many of the current Preston Market stalls have traded in the same family for generations and are at the heart of Preston's local community. Local traders buy from local farmers and growers so shopping at Preston Markets means investing in the local community and helping to keep your hard-earned money within the local economy.
Being locally sourced also means fresh produce that has a lower environmental impact than produce that has travelled long distances. Supporting independent and unique traders such as artisan butchers and local farmer-sellers brings personality and authenticity to the high street which creates character and in turn prosperity for the local area.
Preston's Box Market and traditional Outdoor Market are located alongside the Market Hall selling antiques, books, vintage vinyl, fresh flowers and plants, locally produced ale and so much more.
Discover our traders
To find out more about our wide variety of traders and the products they sell see the discover our traders section.
Map address for Preston Markets
Preston Markets, Earl Street, Preston, PR1 2JA.