Valentine's Day meal and gift ideas at Preston Markets
9 February 2023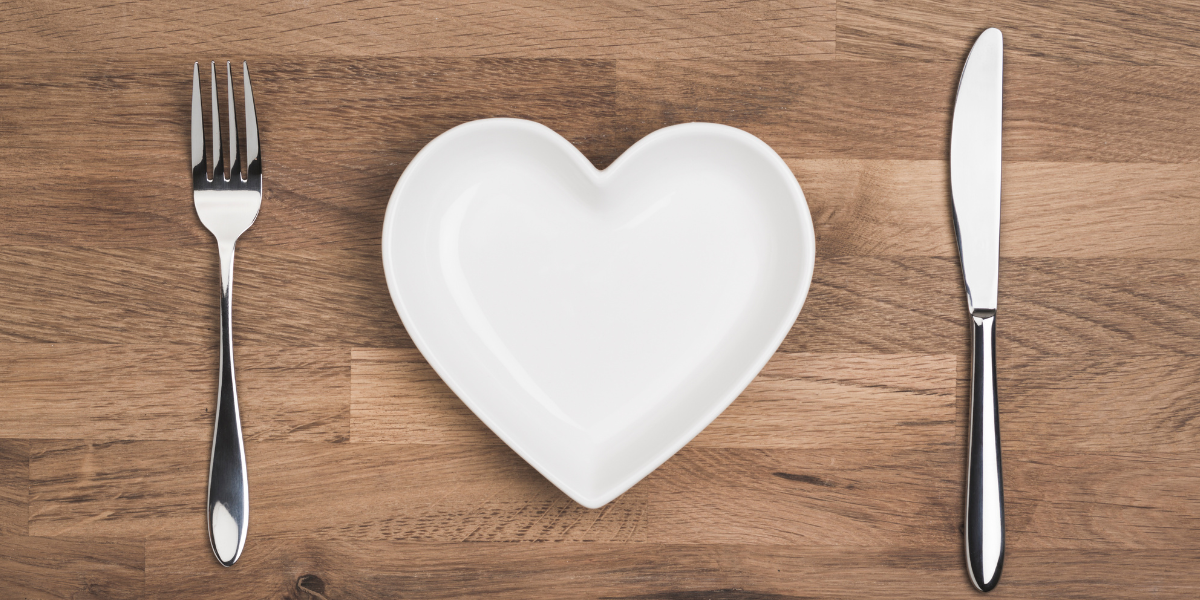 Valentine's Day is just around the corner.
The perfect opportunity to share something special with the love of your life. Whether at the beginning of a blossoming relationship, married or happily single and looking to show yourself some love, here is some Valentine's Day inspiration. Show how much you care about your loved one and the local economy at the same time, by choosing Preston Markets.
Enjoy a home cooked meal
Spend some time preparing and cooking a fresh, homemade meal.
A black pudding starter? Arthur Strands specialise in black pudding and quality cooked meats. If you want the best, then pay them a visit.
Livesey's Butchers sell high quality, locally sourced meats. Grab a delicious steak, marinated chicken or juicy sausages. If you prefer something different you can pick up fresh fish or seafood from Mark Williams Fishmongers or even pre-order a lobster, that is sure to impress that special someone. Top it all off with some locally grown veg from Fresh and Fruity, so local that it was picked that morning. Or pop to Superveg for their more exotic Caribbean and Asian vegetables and spices.
Finish the meal off with a wonderful, moreish cheese board from Pickles of Preston who offer a wide range of cheeses on their impressive stall, including their valentines special. A very cute, heart shaped cheddar or Brie, perfect for a cheese lover and perfect with a delicious chutney from their excellent selection.
Love ale and beer? Priest Town Brewing has a good selection of quality, local drinks. Take your time and choose a few cans or bottles to take away and drink at home.
Eat out for lunch
With a range of eateries to choose from, you can pick up a freshly made sandwich or a classic Preston butter pie to go from Redmans, or take a seat. Relax and enjoy a delicious smash burger with fries and bao buns from Tipsy Chef. Cherry Pie are known for their giant cream cakes and Aunt Dolly's cafe for a full English breakfast. Nurcan's bring you authentic Turkish cuisine along with an ice cream parlour for dessert. For something spicy, Chacha's is popular for their generous portions of fantastic, homemade curries.
Buy something personal
For a more personal gift, the Market Jewellers is now a fully licensed and registered piercing studio, selling a range of piercings rings and watches.
Karens Collectables is located on the Box market and has a huge collection of jewellery, antiques, collectables and more. Silver bangles and rings, pocket watches and vintage memorabilia, the list goes on. Karen is always happy to have a chat whilst you peruse her unique stall.
There are a number of book stalls on the Outdoor Market, if you have a specific book in mind, speak to the traders who will be happy to help. Janine's flowers is also located in the outdoor area and sell some beautiful bouquets.
The most recent addition to Preston Market Hall is Y and S Sweets and Nuts try out their delicious sweet treats such as Baklava, authentic Turkish delight, cookies, and sweet honeycomb.
Vinyl lovers and record collectors can come along to the Box Market canopy on the 11 February for the return of the regular Real Deal Record Fair. See if you can find a vintage classic just in time for Valentines Day.
Preston Markets Gift Card
Did you know that you can buy Preston Market gift cards from the market office on Birley Street, under the Box Market canopy.
Date night
A date on Valentine's Day is extra special. Preston Markets have everything you need to feel your absolute best. Wisebuys Hair and Beauty sell makeup, hair products, high quality extensions, wigs and more. Need a new handbag or purse? Sheridans Bags and Bags has plenty of colours and designs to choose from. Or, if new shoes is what you're after, then why not stop by Bossy Boots at the front of Market Hall.
Start your date on the right foot at The Orchard craft beer bar, with 10 keg lines, 3 cask beers, spirits, mixers, wine, and a wonderful view of the vintage Victorian canopy. If you visit for lunch, you are welcome to enjoy a delicious market bought meal within the bar.
When you visit Preston Markets for your Valentine's Day treat, don't forget to tag @PrestonMarket in your posts and follow @PrestonMarkets on Instagram, Facebook and Twitter.
Discover our traders
To find out more about our wide variety of traders and the products they sell see the discover our traders section.
Map address for Preston Markets
Preston Markets, Earl Street, Preston, PR1 2JA.