Vegetarian week at Preston Markets
19 May 2023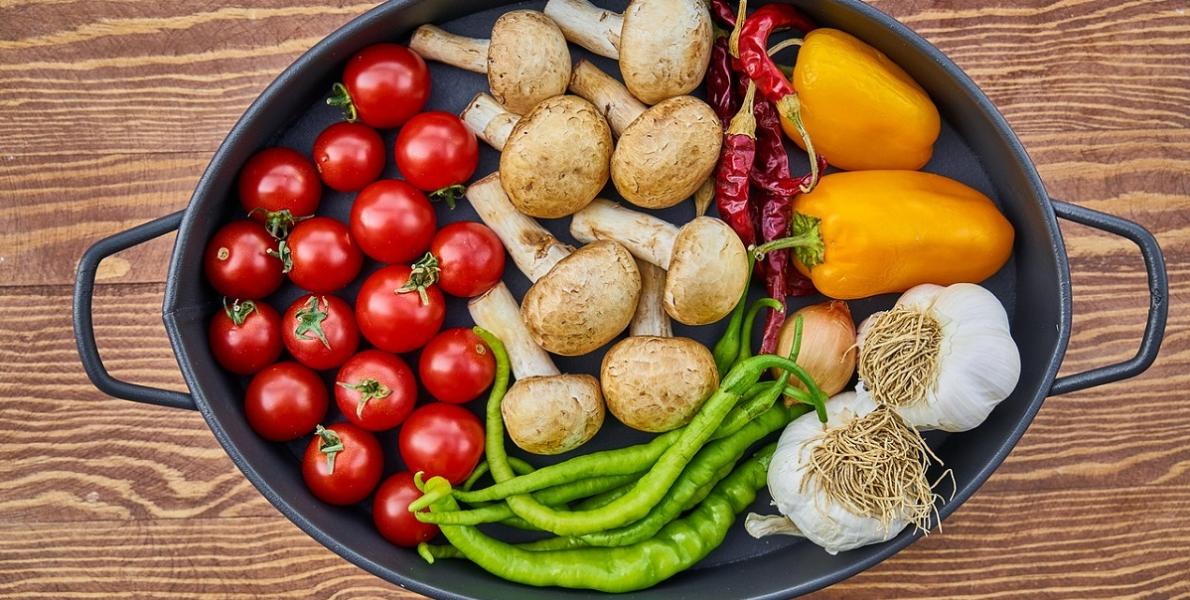 If you've been considering going meat free, or you're wanting to try some vegetarian recipes, what better time than Vegetarian Week.
Why choose vegetarianism?
There are a variety of reasons that people choose to cut meat out of their diets, from health issues and animal rights to environmental awareness. Did you know that changing your diet to plant-based is the biggest thing you can do to reduce your impact on the planet?
Due to land use, water use, animal feed production, animal 'emissions' and other factors, animal agriculture is responsible for more greenhouse gases than all of the worlds transportation systems combined.
Taking the first step
Some people choose a semi-vegetarian diet first where they eat meat less frequently and in smaller quantities. This is a flexitarian diet, and this is often the first step towards vegetarianism.
If you would like to find out more about becoming a vegetarian, visit the Vegetarian society where you can find tips, healthy eating guides, recipes and more. You can also follow the vegetarian society on social at Facebook - The Vegetarian Society, Twitter - The Vegetarian Society and Instagram - The Vegetarian Society.
Fresh fruit and vegetables at Preston Markets
Preston Markets has two excellent, well stocked fruit and veg stalls who provide a large range of produce sourced locally, nationally and internationally.
Fresh and Fruity sell a variety of fruit and vegetables but specialise in locally grown produce. Some sourced from within 10 miles of Preston Market Hall and often picked in the morning and at the Fresh and Fruity stall later that day.
SuperVeg are a husband-and-wife team, from a wholesale background and started trading at Preston Markets back in 2005. They stock a large variety of produce on top of their usual fruit and veg selection. From a range of nuts, peas and spices all packaged individually and ready to take away to a whole Caribbean section, with Fresh okra and ripe plantain and cassava, there's plenty of delicious goodness to choose from.
Vegetarian lunch options
There are a range of eat in cafes and food to go options, which serve vegetarian options. Whether you enjoy a vegetarian curry, a tasty butter pie, a freshly made sandwich or some delicious hot chips, we're sure there will be something for you at Preston Markets.
If you would like to keep up to date with what's going on at Preston Markets follow Instagram - Preston Markets, Facebook - Preston Markets and Twitter - Preston Markets.
Map address for Preston Markets
Preston Markets, Earl Street, Preston, PR1 2JA.