Top evening with the Jive Aces at Preston Markets
13 July 2023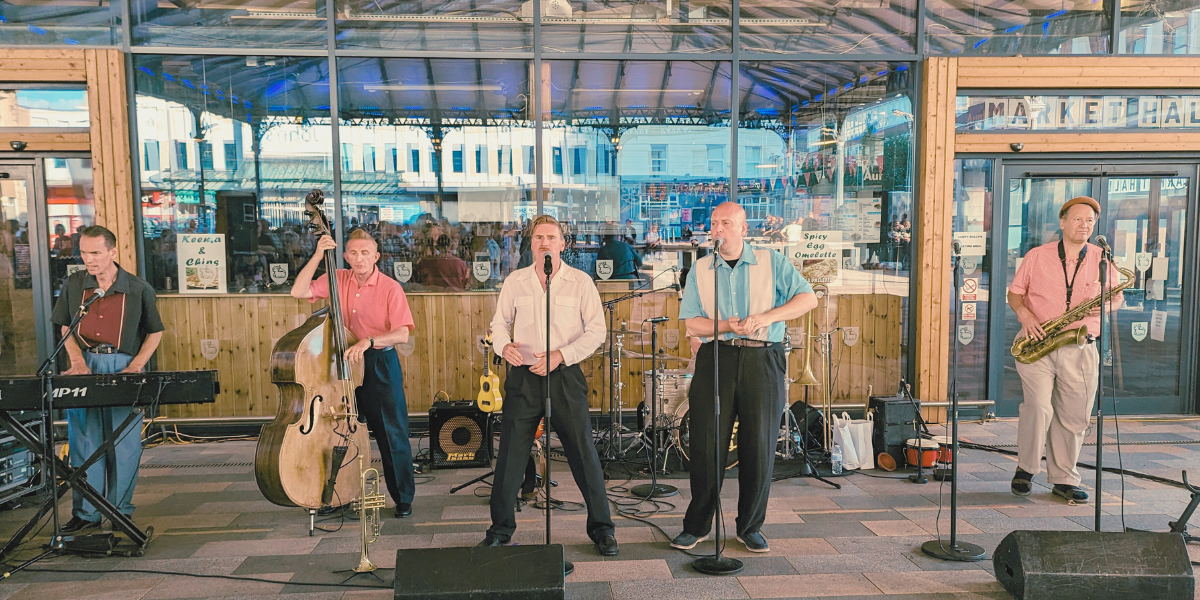 Yet another fantastic performance from the Jive Aces.
Kicking off our summer events schedule in style, The Jive Aces returned to Preston Markets on Friday 7 July with a fantastic performance of jive and swing classics.
(above images by Dave Bennion Photography)
Dubbed as the UK's number one jive and swing band, The Jive Aces had us dancing the night away. As the sun set, golden hour beneath the elegant Victorian canopy created the perfect atmosphere for an evening of vintage music, transporting us back to a bygone era.
Keep up to date
Keep up to date with what's on at Preston Markets, trader information and more, by following Instagram - Preston Markets, Facebook - Preston Markets and Twitter - Preston Markets.
Map address for Preston Markets
Preston Markets, Earl Street, Preston, PR1 2JA.