Pickles of Preston - Preston Market Hall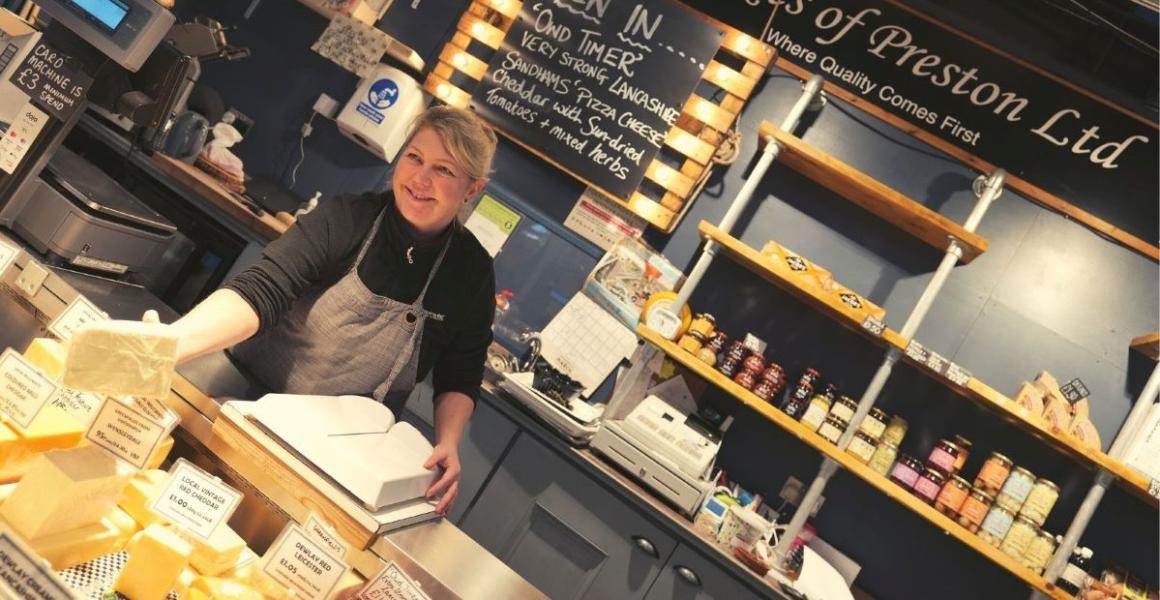 A must for cheese lovers
Pickles of Preston pride themselves on all things cheese offering a wide mix of local and continental cheese sure to satisfy those taste buds.
From speciality boards and heavenly hampers to beautifully presented graze boxes and celebration (cheese) cakes for those special occasions, you'll be spoilt for choice on what to buy.
Established in 1972, Pickles of Preston is family run and has a passion for supporting local business with 80% of their cheeses sourced locally within Lancashire. Owner Nikki has nearly 30 years of personal experience having started work on the family stall, Redmans, in 1993 when she was just 13.
Follow on social
What customers say
Our cheese wheel was amazing thank you xxx
This is an amazing cheese stall, you need to try the variety of chutney they have its delicious
Amazing stall with lots of lovely tasting cheese and pickles would highly recommend
Christmas cheeses
Pre-made cheese boards and hampers
Trader images
Map address for Preston Markets
Preston Markets, Earl Street, Preston, PR1 2JA.