Karen's Collectables - Preston Box Market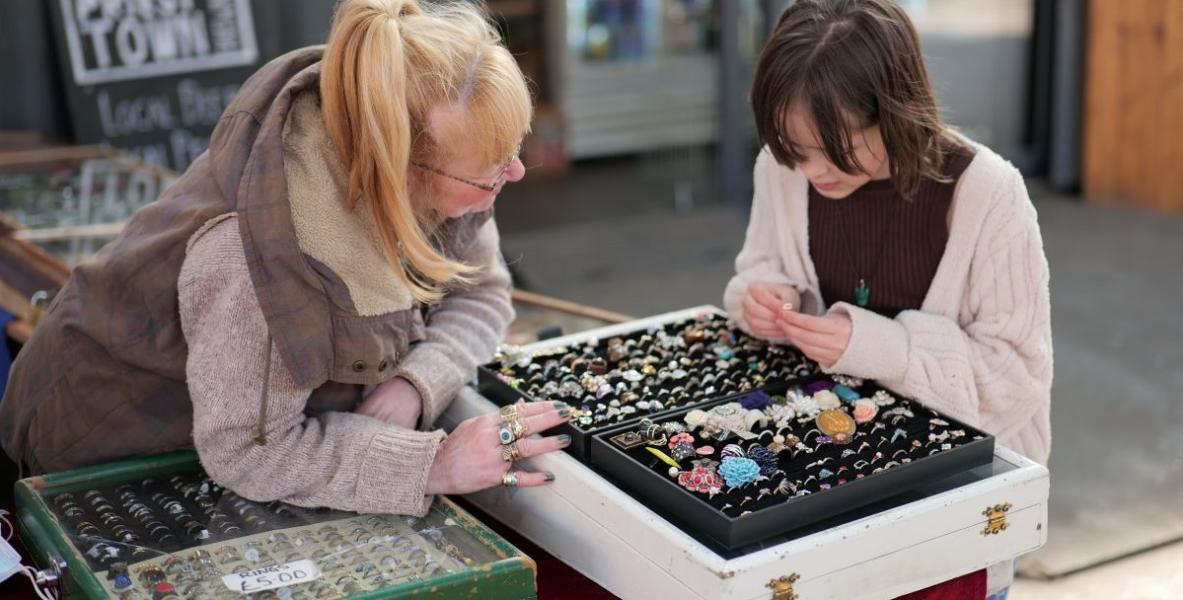 Eclectic assortment of antiques and clothing
Karen's Collectables is an impressive mix of antiques, jewellery, clothing, watches and much more. Karen has a keen eye for a collectable. After several years on Preston's outdoor market, Karen was offered a place at the Box Market when they first opened. Come along and lose yourself in her vast collection of intriguing, unusual and spectacular items.
Trader images
Map address for Preston Markets
Preston Markets, Earl Street, Preston, PR1 2JA.