How to support your local market traders
26 May 2023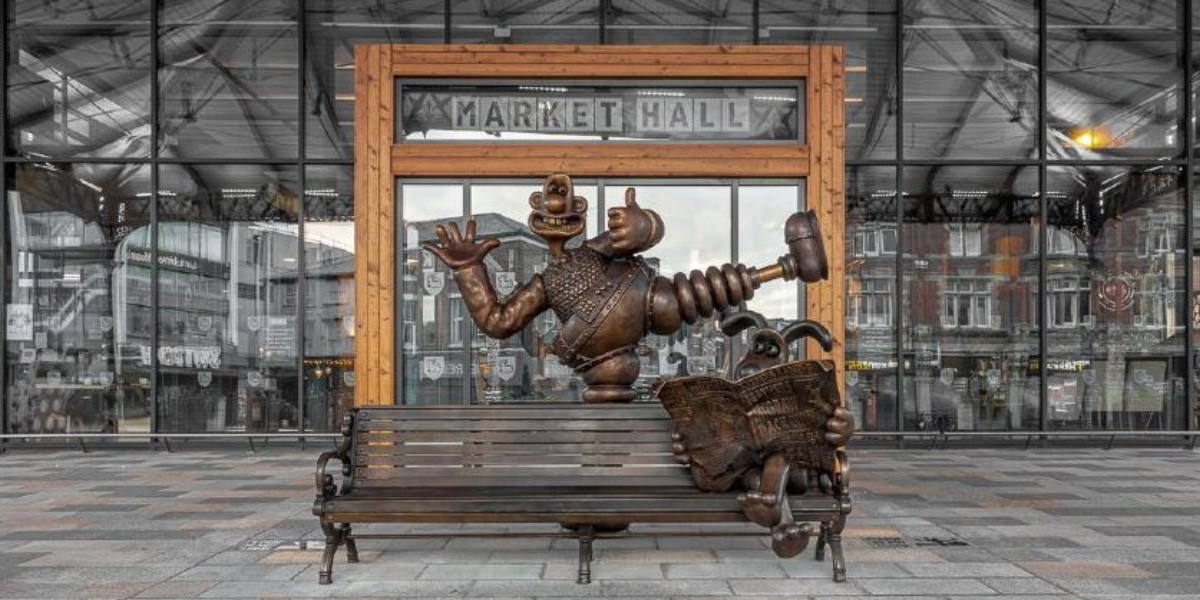 It's now the end of Love your Local Market (LYLM) fortnight, but if you want to know how you can support your local traders all year round then we are here to help.
Small actions can have a big impact on the success of a local business. Even if you have limited time and money there are still ways that you can support the amazing traders at Preston Markets.
Showing your support is simple, here are five small actions that you can take to support Preston Markets.
Purchase power
Let's get the obvious one out of the way first, if you choose to spend your money at your local market rather than a chain store, supermarket or online, then you are investing in your local community. Which items could you swap to buying local, meat, fruit and veg, cosmetics?
You can find more reasons to shop local, in our previous blog Love your local market.
Engage with social media
The more you engage with a social media account, the more people will know about the amazing local produce on offer at Preston Markets. Engagement means liking, sharing, commenting, messaging and tagging your friends and family.
Share images of your experiences there. Such as a selfie on our iconic Wallace and Gromit bench, a delicious lunch or even your favourite trader and tag them in along with a positive comment - this can help traders to secure new customers. If they host a competition, you can show your support by entering.
Tell a friend
When you've discovered the most delicious burger you've ever eaten, that perfect red handbag that matches your shoes or if you've had a lovely experience at Preston Markets, maybe a chat with a trader who went above and beyond or you've enjoyed an event, then let people know. Tell your friends and family about it.
Word of mouth is the most authentic way to help your local market traders and encourage people to visit for themselves.
Leave a positive review
You could go one step further and leave a review because people value the opinion of fellow customers.
New visitors may be looking at online reviews to decide whether or not to visit so your positive review can affect the way visitors perceive Preston Markets and trader before they've even set foot there. This also applies to social media. If you leave positive comments on a Preston Markets post, you're helping to improve the reputation and perception of the traders within.
If you fancy leaving us a review visit Google - Preston Market review.
Treat yourself
Go on, you deserve it! Whether it's a delicious breakfast barm and fresh coffee for breakfast, a traditional, tasty butter pie for lunch or that second ear piercing you've been putting off, choose to shop local at Preston Markets.
Enjoy a relaxing pint of craft beer whilst sitting out in the sunshine, watching the world go by, safe in the knowledge that you are supporting a local business.
Thank you
A huge thank you to all who continue to shop local at Preston Markets. If you would like to find out more about Preston Markets traders you can follow us on Instagram - Preston Markets, Facebook - Preston Markets and Twitter - Preston Markets.
If you are thinking of expanding your business, find out how you can trade at Preston Markets.
Map address for Preston Markets
Preston Markets, Earl Street, Preston, PR1 2JA.