Welcome to Preston Markets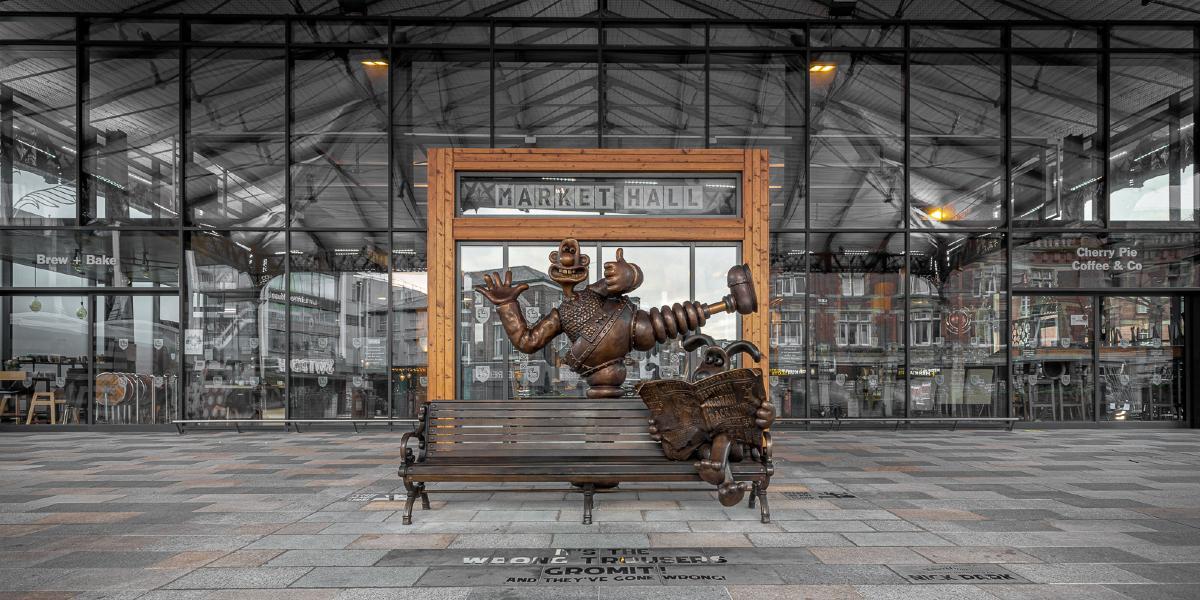 Preston Markets effortlessly combine the city's long-established traditional traders with fresh modern stalls and a dependable, friendly northern atmosphere.
Prestonians are passionately proud of their vibrant northern city and its diverse history. Preston Market is located at the heart of Preston City centre, just a two-minute stroll from the majestic Harris Museum and Art Gallery and a five-minute walk from the infamous Preston Bus Station, Preston Markets has a welcoming community of local, family run businesses.
Completed in 1875, the market canopy is famed for its elegant Victorian style, which was renovated in 2018, with the Outdoor Market and the new addition of the Market Hall located within. The award-winning Market Hall structure was carefully designed with glass ceilings and wooden panelling to provide views up into the restored canopy. The renovations have brought the market into the 21st century while preserving its history and heritage.
September 2021 saw the reveal of a fantastic bronze Wallace and Gromit Statue, with Wallace in the Wrong Trousers and Gromit reading his newspaper whilst sat on the bench. This extremely popular feature, which is quickly becoming a selfie hotspot, was erected at the south Market Hall entrance to honour the franchise creator Nick Park who attended the reveal, as he originated from Preston.
Complementing the new contemporary building is the innovative Box Market, made up of an assortment of independent traders occupying upgraded shipping containers. Taking inspiration from well-known markets in London, these containers offer visitors a unique contemporary shopping space unlike anywhere else in the North-West.

Today at Preston Markets, you can find a fantastic array of fresh, local produce supplied daily by a range of amazing independent traders. From locally sourced cheeses and artisan meats to freshly caught fish and high-quality cooked meats. Gift options such as collectables, flowers, personalised and handmade products can be found alongside a greetings card and gift wrap stall.
Why not come for lunch? With a variety of independent cafés and food stalls you are spoiled for choice. From a charcuterie board to a famous Preston butter pie or a custom made hot or cold sandwich. Once you've eaten, enjoy a relaxing drink in the well-stocked, warm, and welcoming bar or take home some locally brewed ales.
Situated prominantly in the Harris Quarter area, Preston's cultural and civic centre, why not combine your visit to Preston Markets with a trip to the Harris Museum and Art Gallery, just minutes walk away. For future developments taking place in the Harris Quarter, such as the Animate Cinema and Leisure complex (an exciting state of the art entertainment venue, which will sit adjacent to Market Hall), visit Invest Preston - Harris Quarter.



Map address for Preston Markets
Preston Markets, Earl Street, Preston, PR1 2JA.